Computer Repair and Maintenance


Slow Computer Fix, Virus and Malware Removal
€ 50

Full maintenance at any Windows, Slow Computer Fix, Virus and Malware Removal,
free AVG Anti Virus Setup. Installation of free Libre Office or free Open Office
€ 65

We are absolutely independant, all hardware brands and at the software side Windows, Linux and Apple(Mac) are welcome.


Computer Diagnosis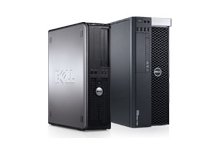 Our Computer Diagnosis starts with the Removal of any kind of Malware.

So, a cleanup of viruses, trojans and worms, a Security and a Performance check, the installation and configuration of free AVGAntiVirus and free SPYBOT S&D AntiSpyware programs and a reconfiguration of Windows are the base of our Computer Diagnosis.

In most cases the cleanup of Computer as a part of the Diagnosis is solving the trouble, and the Price for the Diagnosis is the Price for the Repair.
€ 65

If the problem still persists we have to check if the problem is a Hardware or Software issue or maybe both.

In this case you will get a quotation for the Repair Costs.

Please Note:
A Hardware Diagnosis for a Desktop is included in this Price, for a Laptop Hardware Diagnosis we have to charge additional
€ 25



Just drop in the box for new installation :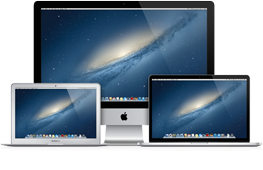 windows10, windows 8.1, Windows8, Windows7, Windows Vista, WindowsXP, installation of necessary drivers, reinstallation of your Antivirus Program, or installation of AVG free Antivirus. GIMP (GNU Image Manipulation Program).

Reinstallation of your Microsoft Office package, either/or OpenOffice ( OpenSource free of charge ).

Reinstallation of Adobe Acrobat.

Installation of multimedia plugins and addons at Internet Explorer and additional Webbrowsers Firefox and Google Chrome.

NO ADDITIONAL CHARGES FOR SOFTWARE LICENSES !

Windows8, Windows8.1, Windows10
€ 120

All Windows versions before Windows 8:

If original installation and driver CD/DVD can be provided:
€ 120

Without original installation and driver CD/DVD:
€ 140


Additional LINUX Operating System at same Desktop/Laptop :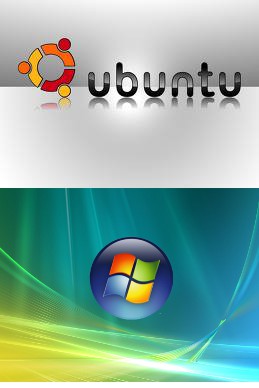 One Computer, two operating systems !

Windows and Linux at the same Computer ?

There are so many reasons for experienced Users to have a second Operating system at his Computer.

More detailed information is available here:

http://en.wikipedia.org/wiki/Linux
http://en.wikipedia.org/wiki/Ubuntu_operating_system
http://www.ubuntu.com

We install additional to your Windows a secure Linux operating system, so you can access and edit all files at Windows from Linux, but Linux is invisible for Windows.

We recommend:
Knoppix (Debian Linux), Ubuntu (Debian Linux), Kubuntu (Debian Linux), Ubuntu Mate, Puppy Linux ( for older Computers, Laptops or Netbooks )

There are multiple options to run Windows and Linux, we decided to offer
the 2 most secure options for installation.


Option 1
At the boot menue you can decide Windows either Linux system should run at your session !
Installation Price includes 1 hour one to one tuition:
€ 90

Option 2
Linux and Windows are running at your session, Linux is the basic Operating system, and at a VitualBox Windows is running as well.

This sophisticated solution has to have at first the installation of secure Linux and inside Linux the VirtualBox ( Oracle ) running Windows.
Installation Price of ubuntu Linux, VirtualBox and your Windows ( you have to provide your licence key for Windows, VirtualBox and Linux are free of charge so no licence key is necessary ) and 1 hour one to one tuition:

If original Windows installation and driver CD/DVD can be provided
€ 250

Without original Windows installation and driver CD/DVD:
€ 270

integration of computer to a existing network has to be quoted.


Data Recovery:

Data Recovery of deleted files even after drive format,
data transfer of recovered data to external Harddrive or (CD/DVD), USB stick
from € 80 to € 160

In case the read/write head of your harddrive is damaged we have to pass over the harddrive to specialised company and there is no charge at mouseclick. Has to be discussed before any action.




Services not mentioned above

like:
Laptop Screen Repair
Faulty Keybord Replacement
Laptop Charger Replacement

have to be quoted due to Hardware Costs.

Other Services will be charged by € 45 per hour either Quotation.

Housecalls at Millstreet town are free of charge.

Housecalls up to 35km distance to Millstreet
from € 10 to € 25